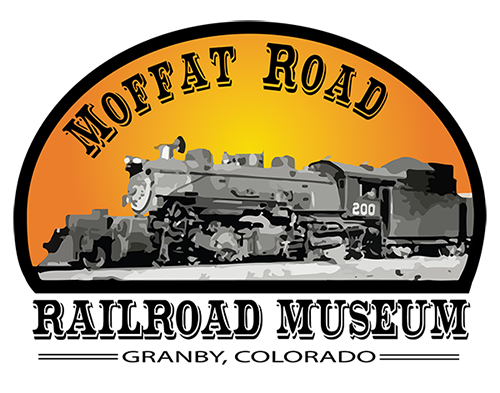 Yes, we are hiring!
We are seeking a Museum Greeter & Retail Sales position in our museum's Visitor Center & Gift Shop located in Granby. Full-time (approx. 35 hrs/wk), seasonal (Wed-Sun from 5/24-9/4/23). Starting wage $18/hr. Must have customer service experience. Knowledge of Square POS system is preferred.

To apply, print and fill out the application below or call Dave Naples at 970-509-9894 to arrange to get a printed application from the museum. Email completed applications to [email protected] or return the application to Dave at the museum.

Questions? Feel free to call Dave at 970-509-9894.
---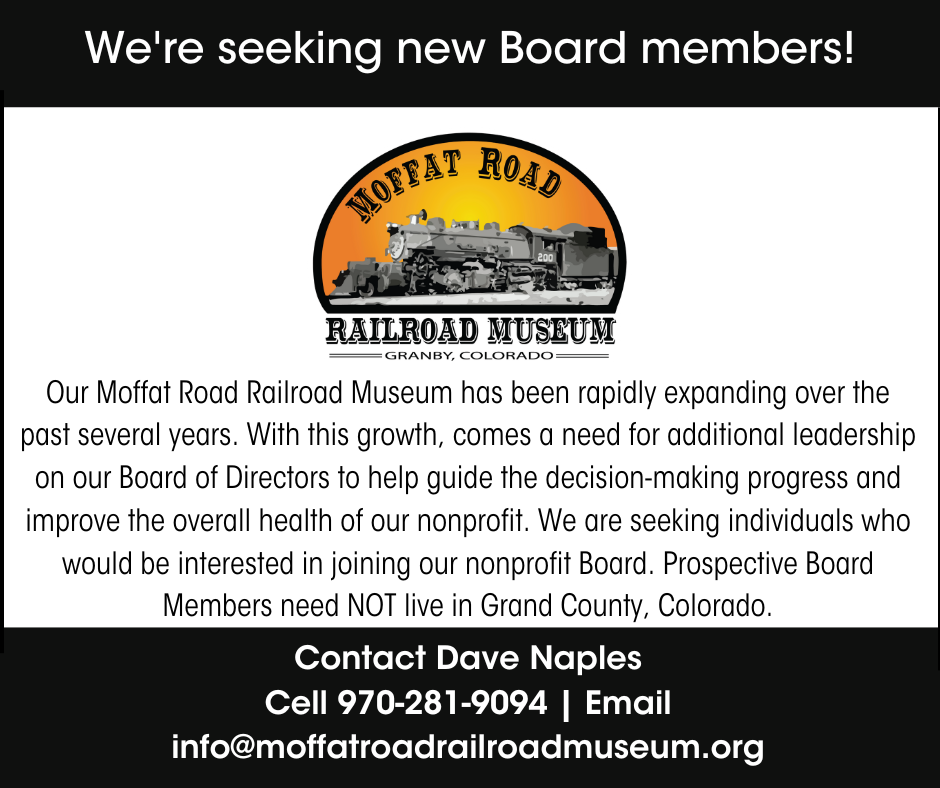 Might you be interested in joining our nonprofit Board?
Possessing specific skills that could help our organization become more viable would be desirable to us. In particular, we are looking for individuals who might have the ability to assist with governance and finances. Being passionate about railroad history and/or model trains is a plus. This is a volunteer position. All Board Members will also serve on a committee, such as Governance, Finances, or Resources/Fundraising.

An important note: prospective Board Members need NOT live in Grand County, Colorado, as you can join our monthly Board meetings and committee meetings via video conferencing and communicate by email.
We are looking for people who have passion, creativity, talent, and time to donate to our great cause!