Museum Hours
We are open for the 2023 Summer Season, May 26 – Sept 4. Closed on Mondays & Tuesdays except Memorial Day & Labor Day. Hours are 10 am-4 pm Wed-Sat (and holidays) and 1-4 pm Sun.
Admission
$10 Adults 17+
$4 Kids 5-16
FREE under 5
$7 Seniors/Military
(includes model railroad display)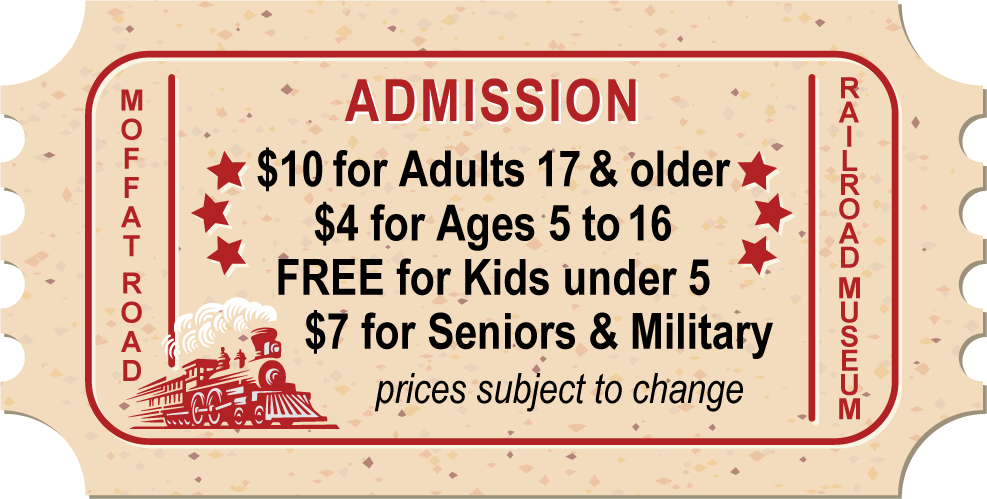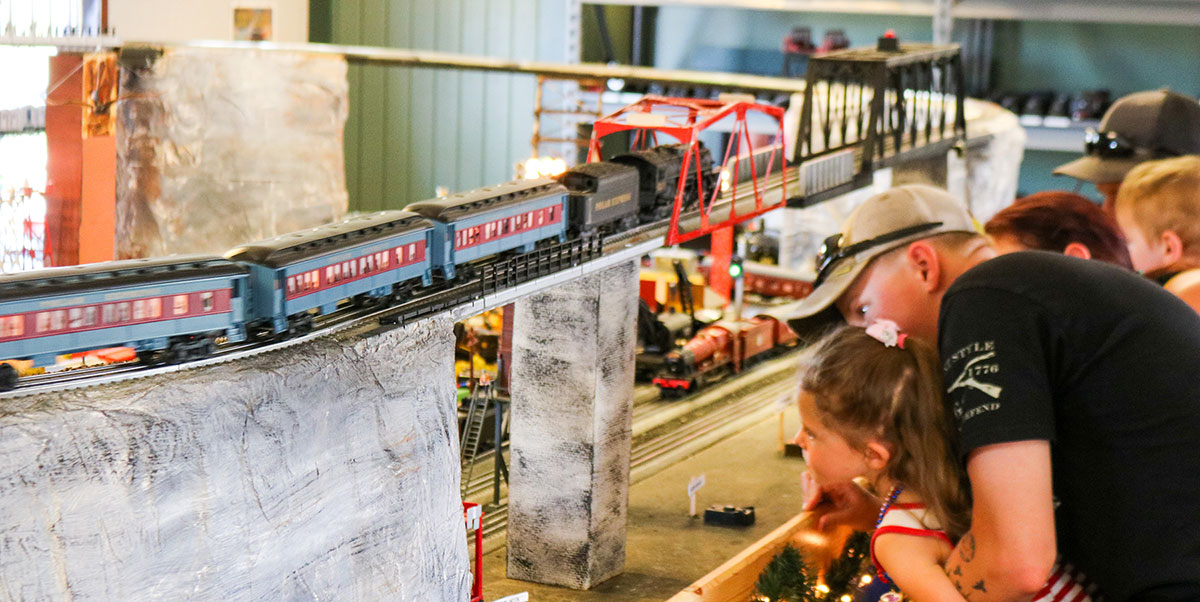 Find the Moffat Road Railroad Museum
The Moffat Road Railroad Museum is located just off Hwy 40, west of Kaibab Park ball field & playground. Turn off Hwy 40 onto Park Lane between Granby Fire Department and the bridge, across from Edgewater. See the Google map below.
What Discoveries Await at Our Museum
The Moffat Road Railroad Museum, located in Granby, Colorado, is as much fun as it is educational for the whole family!
Currently featuring Colorado's largest permanent Christmas train display, the 1,100 sq. ft. O scale model railroad layout includes 6 running trains at once, tunnels, water, bridges, auto roadway, and a huge ski mountain with 2 chairlifts.
The Interpretive Center includes 9 different pieces of railroad equipment in various stages of restoration.

The Visitor Center has artifacts to take you back to the old Moffat Road railroad times, plus the gift shop has handcrafted local artisan items and kids' toys available.

Come see the progress of the HO scale Moffat railroad model train layout being built in the Exhibit Hall! It will be a replica starting from the east portal of the Moffat Tunnel all the way to Craig, CO.
Great entertainment for families as well as railroad enthusiasts!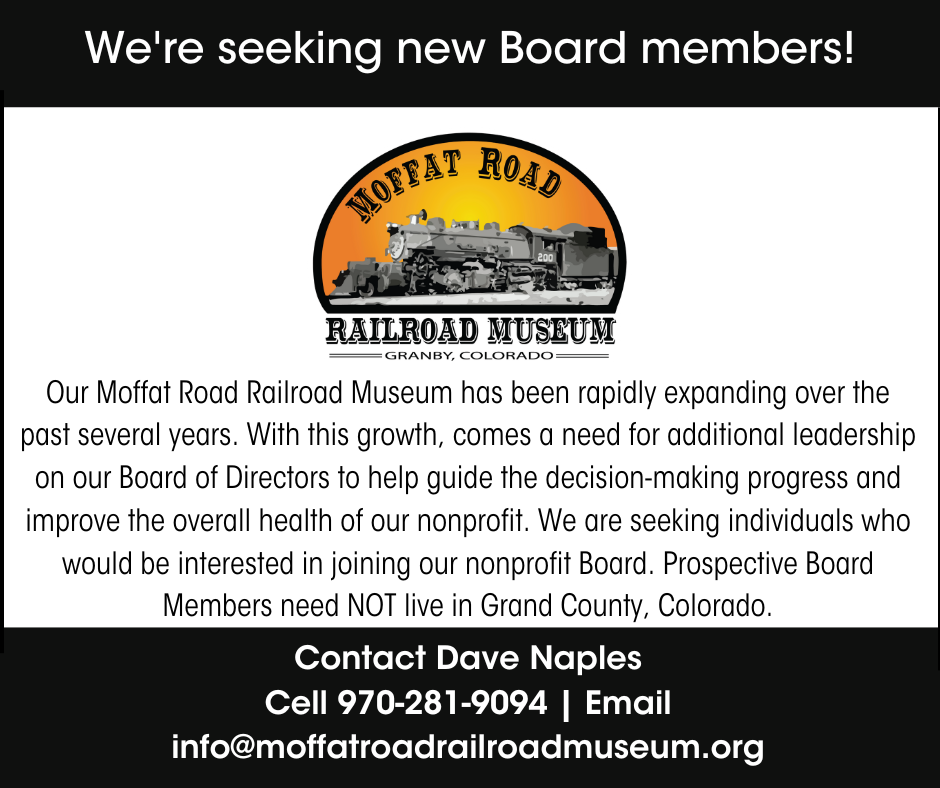 9 News Denver:
Colorado train museum expanding after record business
Volunteers Needed
Volunteers are needed to work on the new Moffat Railroad layout! Interested in working on this exciting project?
We are building the HO scale Moffat railroad model train layout, which will be a replica starting from the east portal of the Moffat Tunnel all the way to Craig. We are looking for some volunteers to help us out. There are multiple skill sets needed – electrician, carpenters, artists, model builders, etc. Whether you have any specific skills or not, we'd welcome anyone who would like to join us.

If interested, call Dave Naples at 970-281-9094.
Our Mission
To provide visitors significant opportunities to learn about and
experience the history of the Moffat Road Railroad
in Grand County, Colorado.
Visitor Center & Gift Shop
There are countless artifacts from the railroad days on display, an interactive locomotive so that you and your kids can see how the train runs, and a delightful gift shop with BRIO & Lionel train sets too.
Model Railroad Display
Experience the magic of Christmas and model trains! Our snow-covered Christmas model railroad layout is on display and you can explore countless fun features. It's over 1,100 square feet!
Interpretive Center
We wouldn't be an official museum without these amazing railroad exhibits that are at various stages of restoration! Tour our fully-renovated 1923 UP Caboose completed this spring, plus more.
Family Train Ride
Coming Soon! Our train, that can accommodate both children and adults, is currently being custom built. We hope to have it up and running in 2023! Tickets will be available for purchase inside the Visitor Center for $4 per person. 
Stay tuned for more info about the new family train ride!