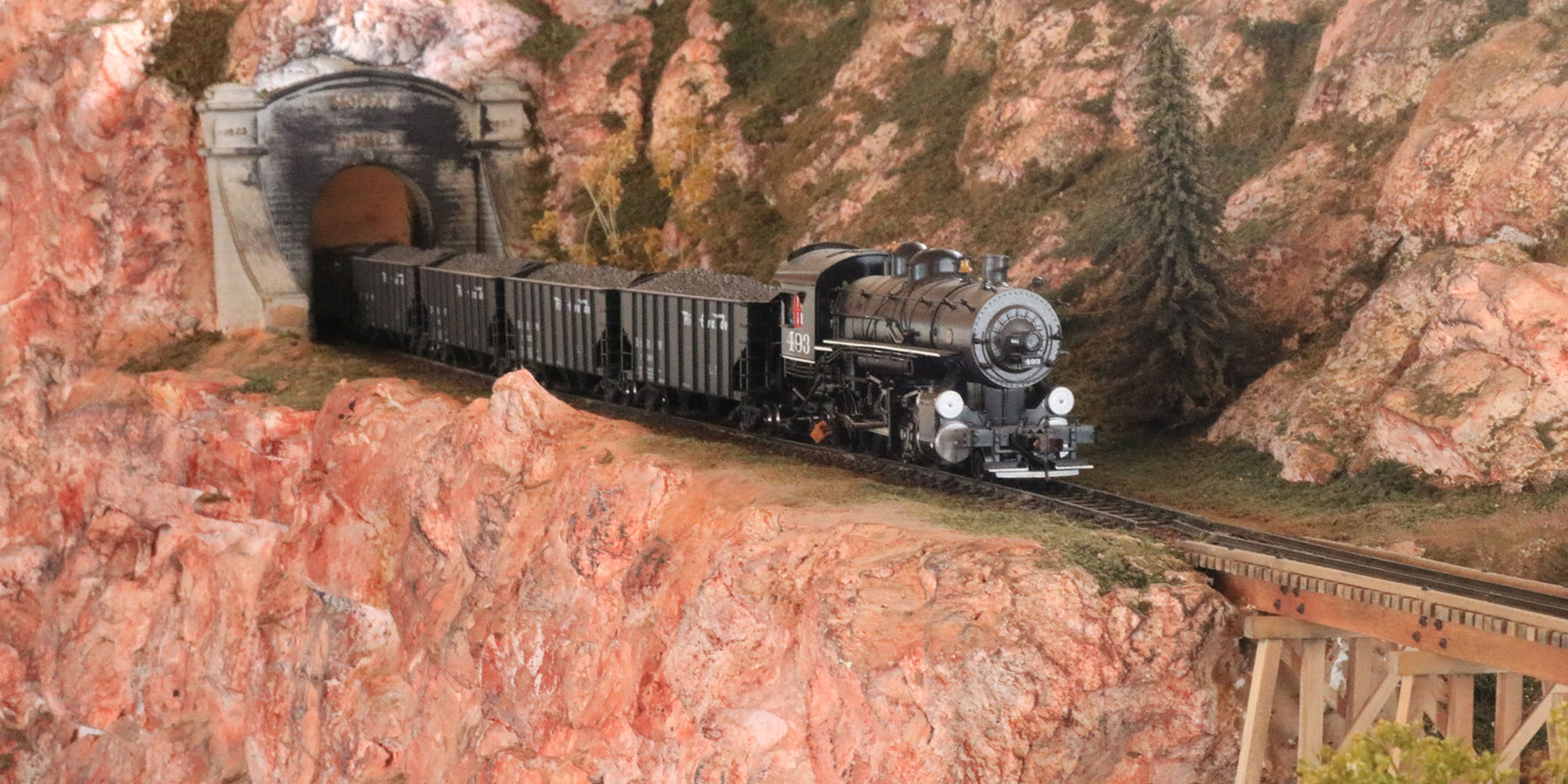 Model Railroad Layout: Christmas Trains
Modeled in 1/48th O Scale
Currently featuring Colorado's largest permanent Christmas train display, the 1,100 sq. ft. O scale model railroad layout includes 5 running trains at once, tunnels, water, bridges, auto roadway, and a huge ski mountain with 2 chairlifts on the O scale tracks. There are even interactive features for kids to get involved! Additionally we have one train that is G scale (or Garden scale) running around the perimeter of the room near the ceiling, appropriately named the Moffat Sky Rail. 
The model railroad display is typically open in the summer starting Memorial Weekend through September and then again the day after Thanksgiving through the first week in January.
Outside our normal hours, we can open by appointment (24 hour notice please). Call Dave Naples at 970-281-9094 to schedule it.
Model Railroad Layout: Moffat Railroad Representation
Modeled in HO Scale
We are currently building the HO scale Moffat railroad model train layout inside our Exhibit Hall. It will be a replica starting from the east portal of the Moffat Tunnel all the way to Craig, Colorado.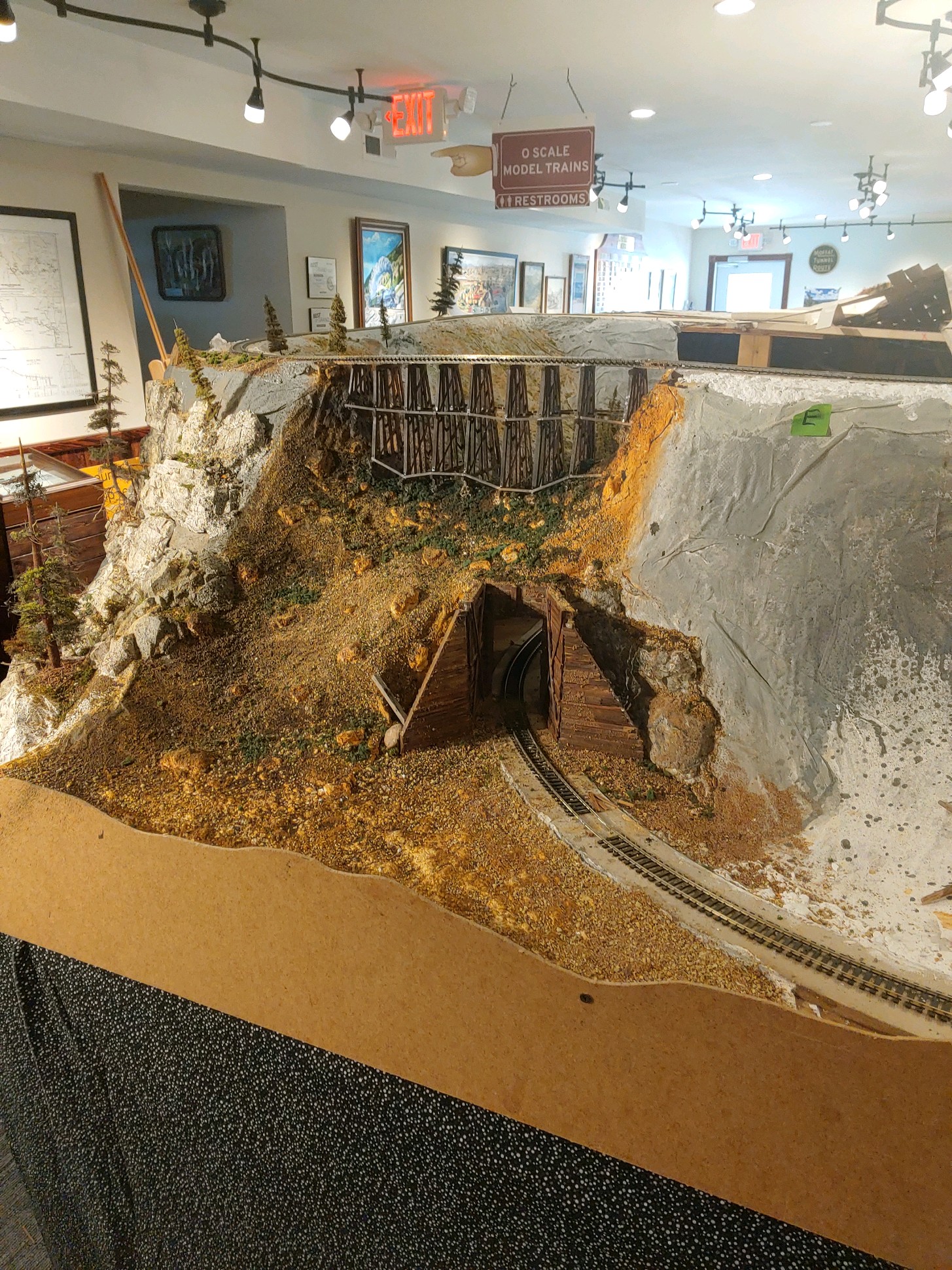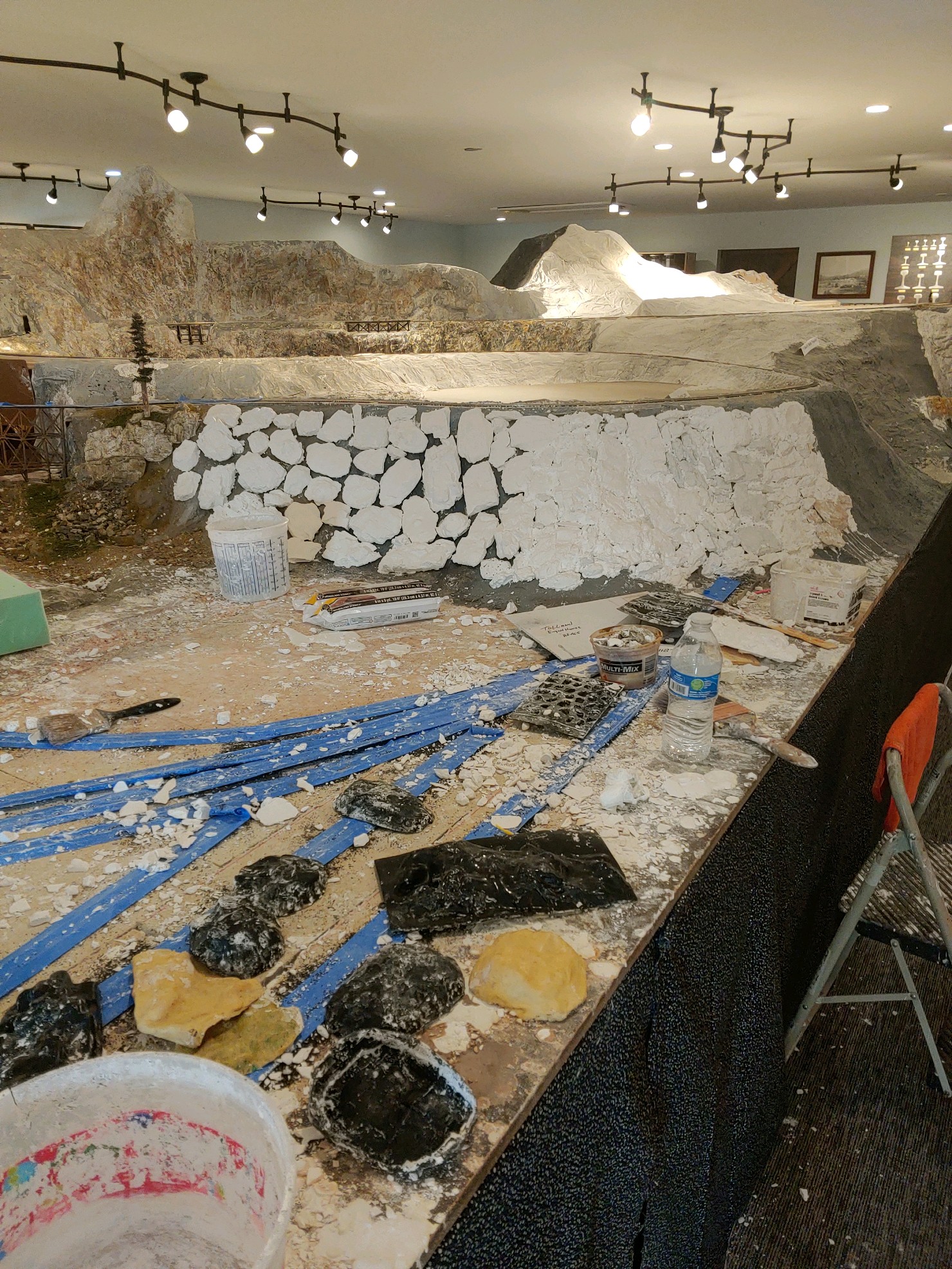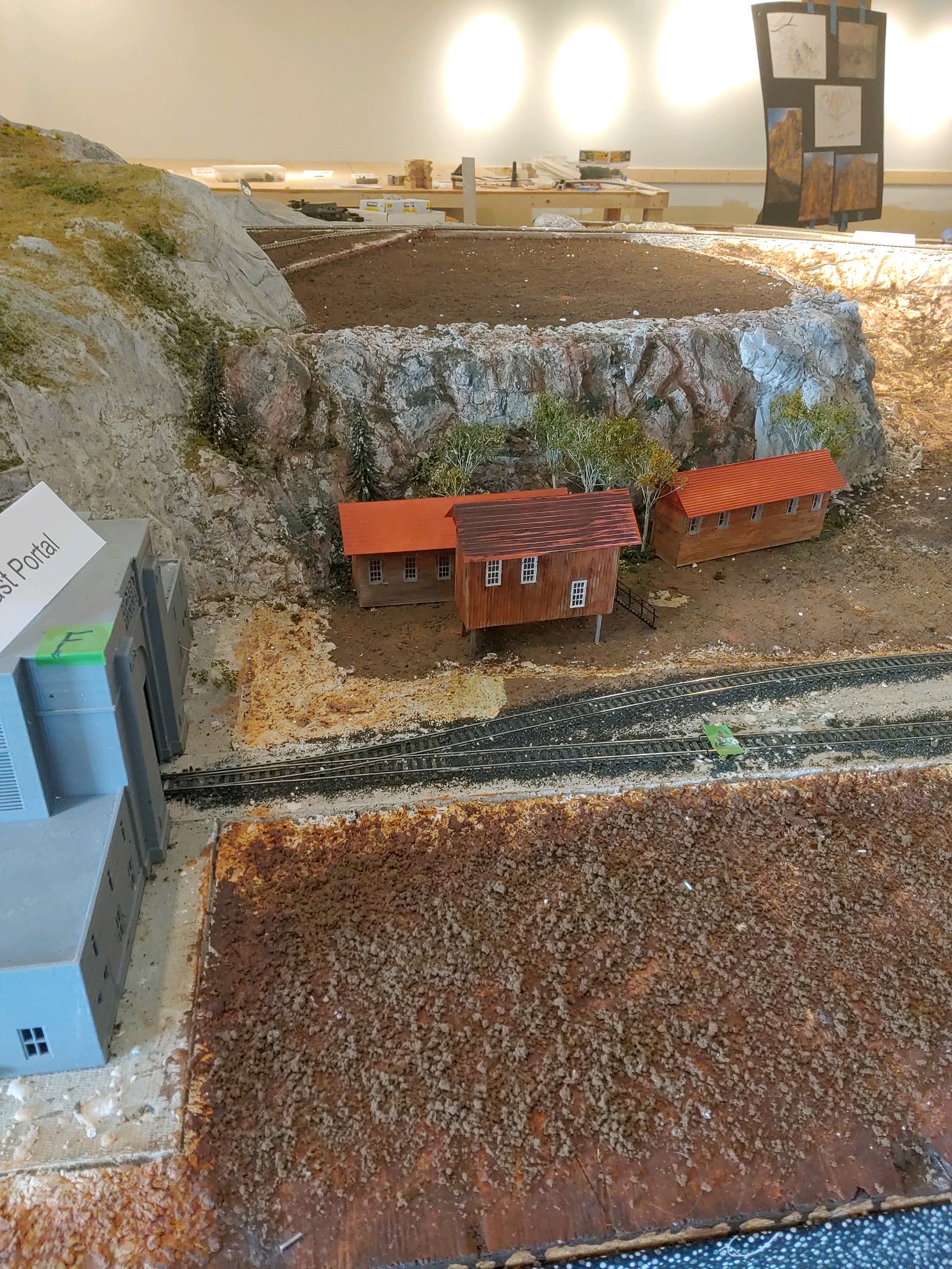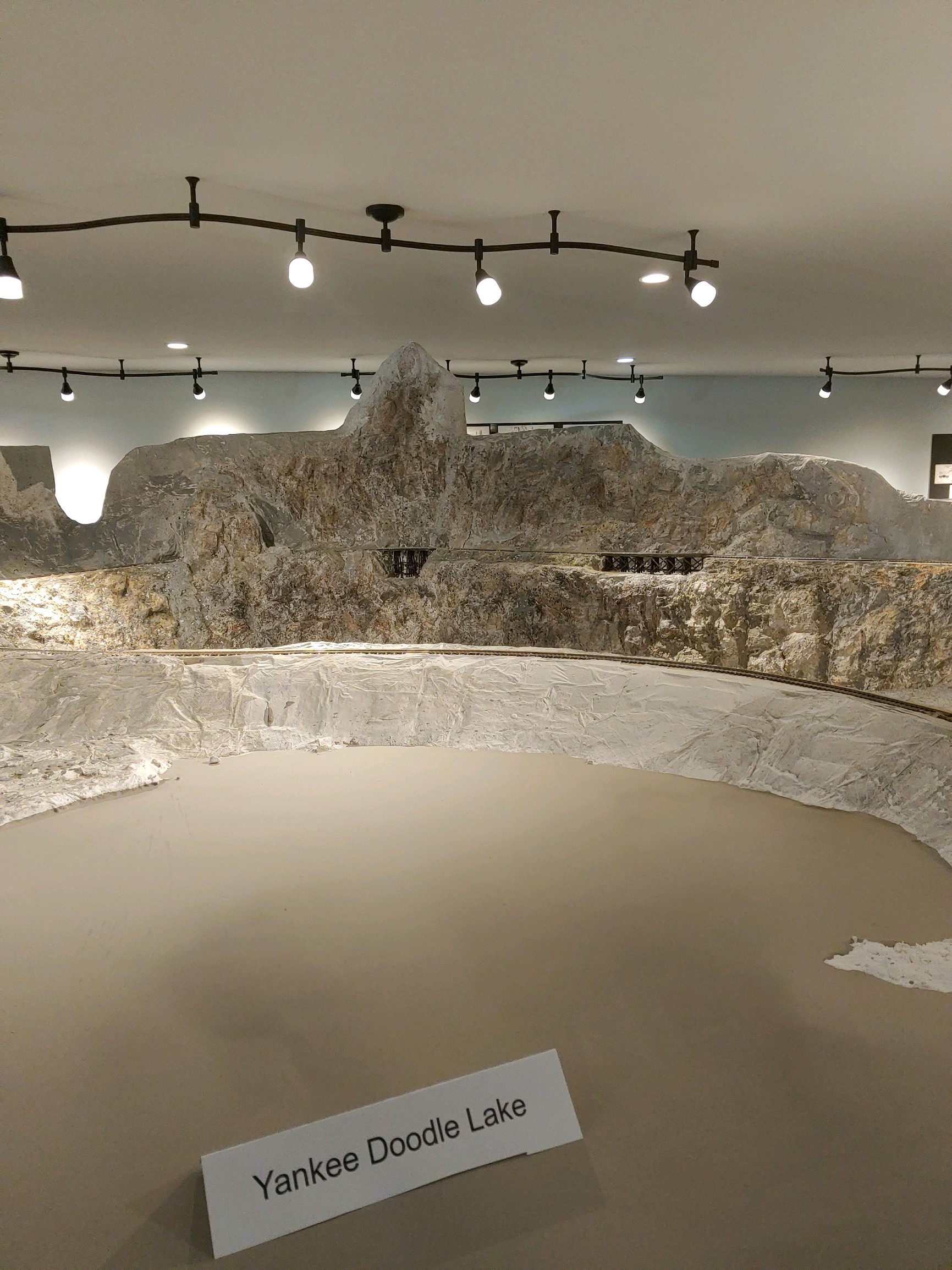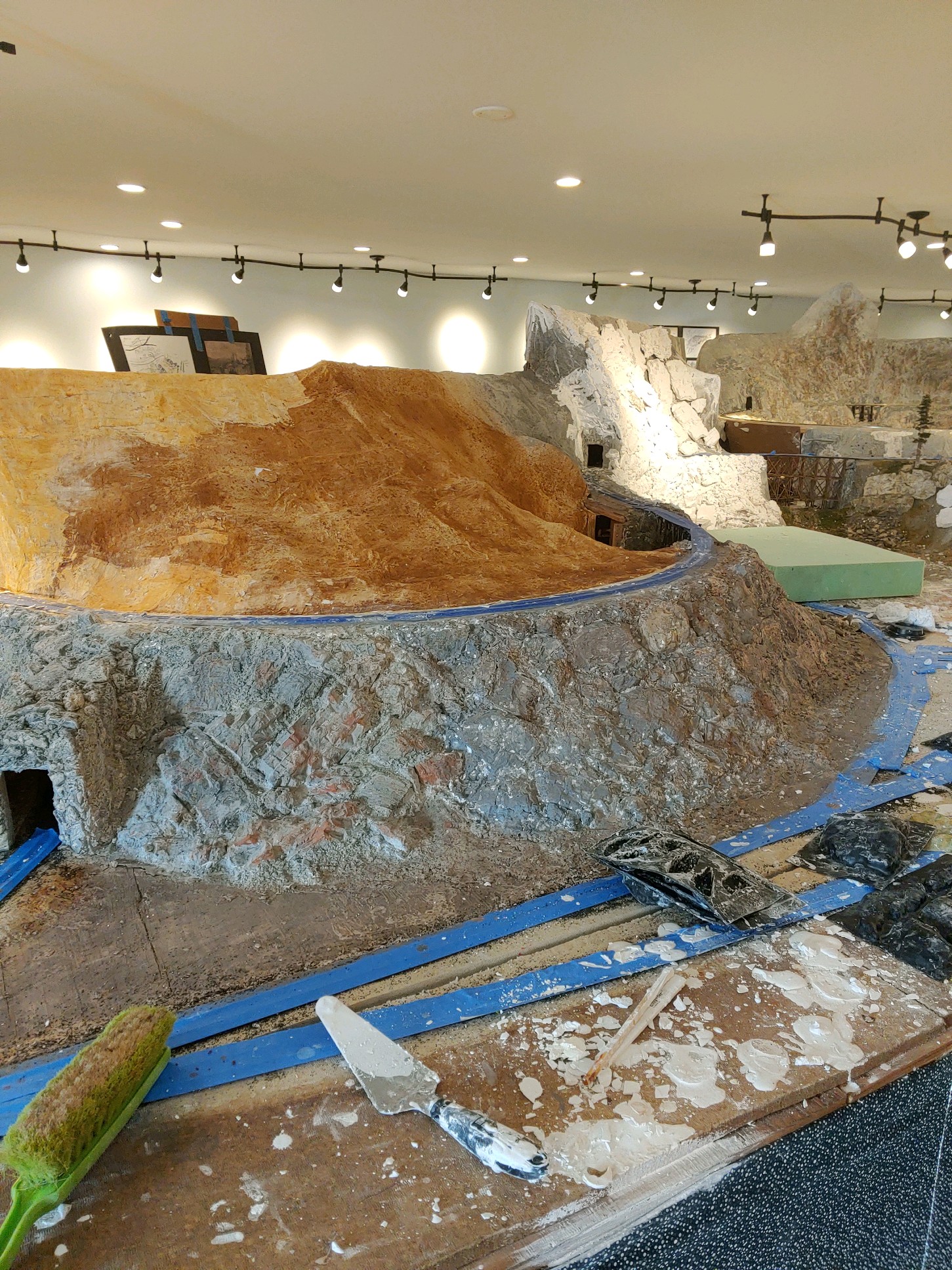 We are looking for some volunteers to help us out. There are multiple skill sets needed – electrician, carpenters, artists, model builders, etc. Whether you have any specific skills or not, we'd welcome anyone who would like to join us. Community service hours can also apply for High School students.
If interested in working on this exciting project, please text or call Dave Naples at 970-281-9094.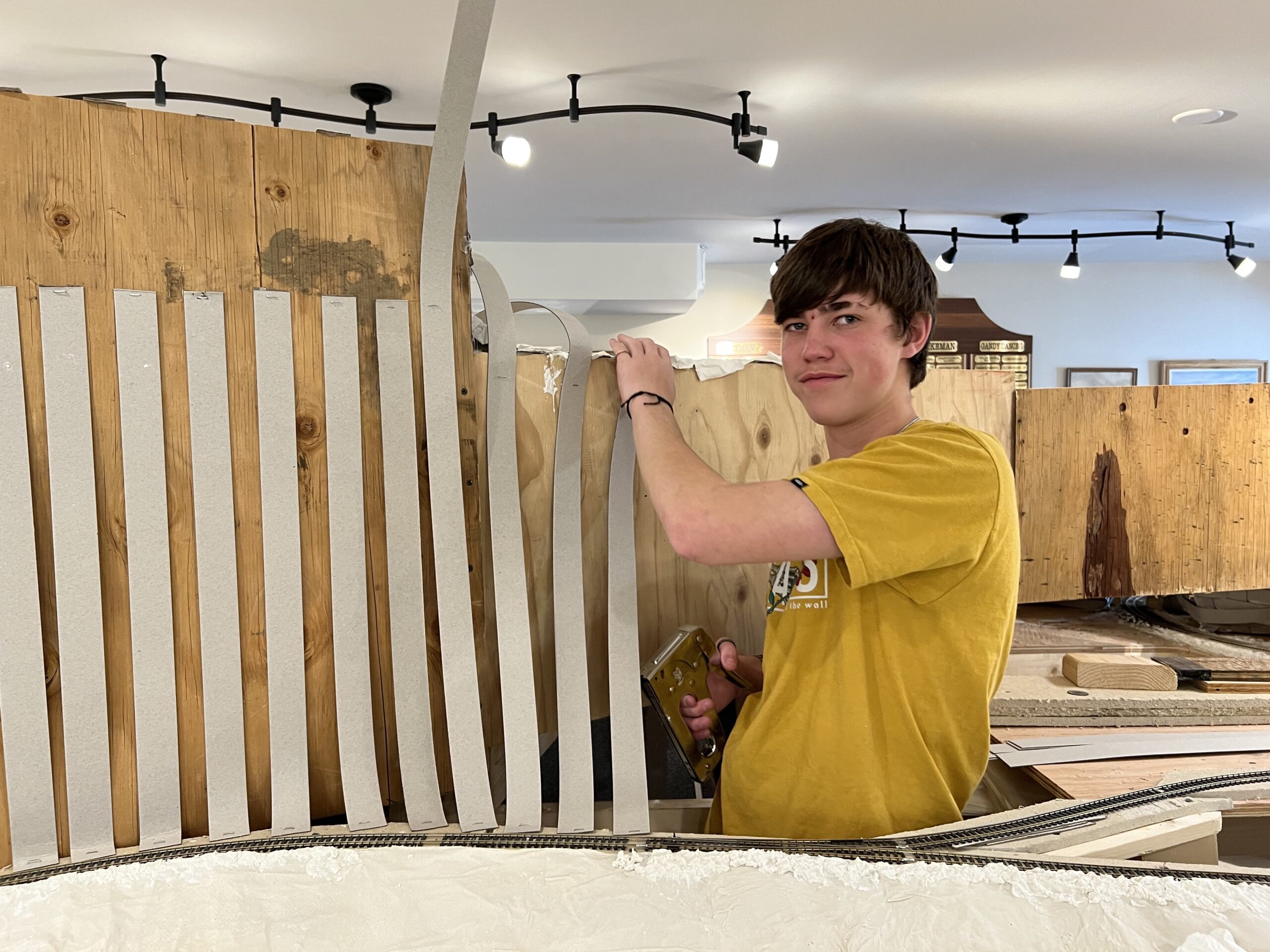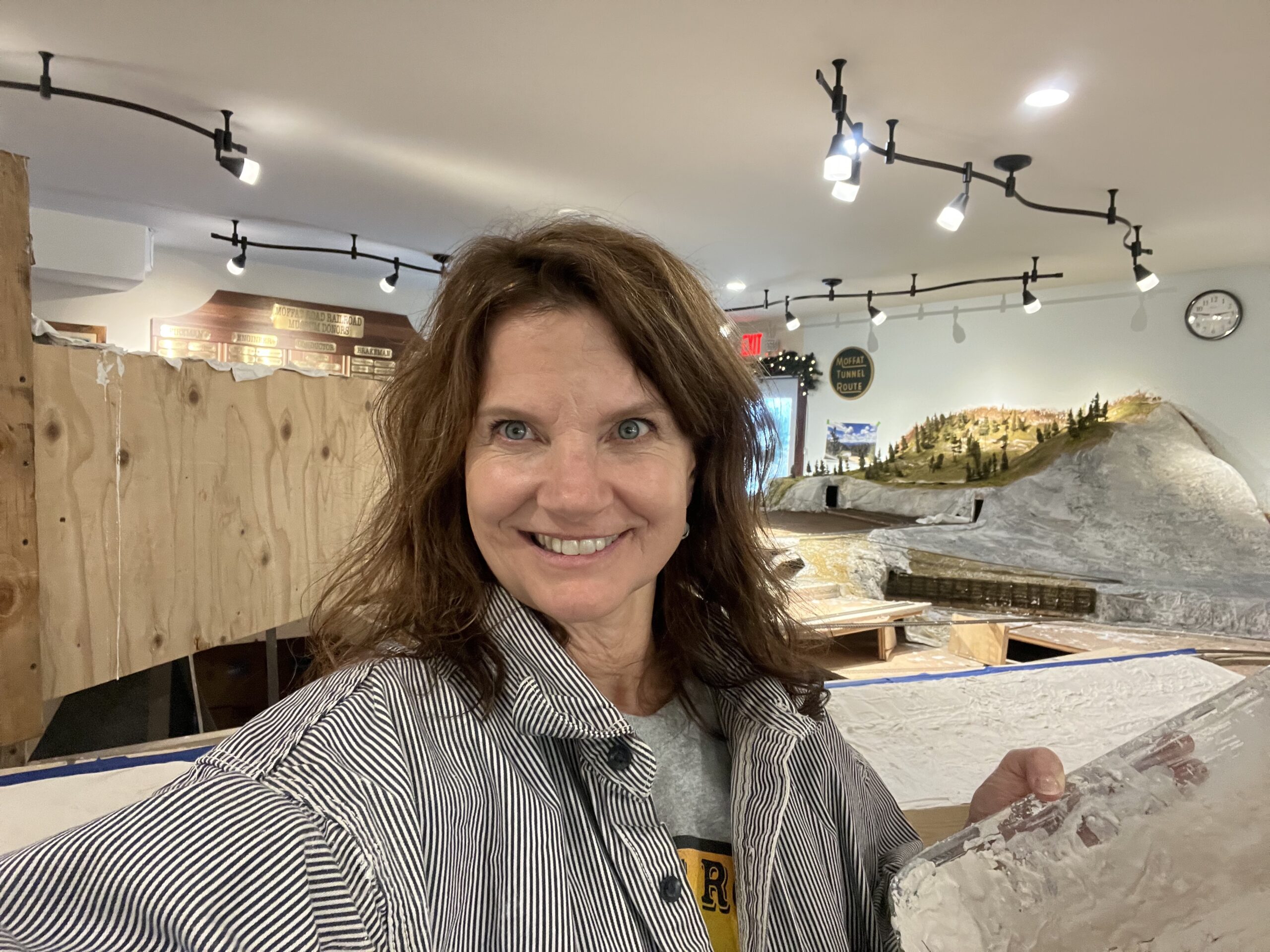 Behind the Moffat Road Model Railroad
The Moffat Road Model Railroad was originally started in 2009 by the Grand County Model Railroad Club as a working display of the "Moffat Road" Railroad – the Denver & Northwestern Pacific R.R. from Denver, Colorado to Craig, Colorado circa: 1905 thru 1960's. What once started as a holiday display at town hall has now expanded into a full-scale museum that will eventually be open year-round.
We are always looking for volunteers to help run the model railroad.
The museum is also looking for artifacts to display permanently or for a limited time exhibition.
For specific needs and to help, please contact Dave Naples at 970-509-9894 or email us and see how you can contribute to the project today.
Family Train Ride
Coming Soon! Our train, that can accommodate both children and adults, is currently being custom built. We hope to have it up and running in 2023! Tickets will be available for purchase inside the Visitor Center for $4 per person. 
Stay tuned for more info about the new family train ride!