We welcome Volunteers to join us throughout the winter!
The museum is closed to the public but we are working behind the scenes on the new model train layout.
Contact Dave Naples, our Museum's Executive Director, with any questions or to talk about your availability. Dave's cell: 970-281-9094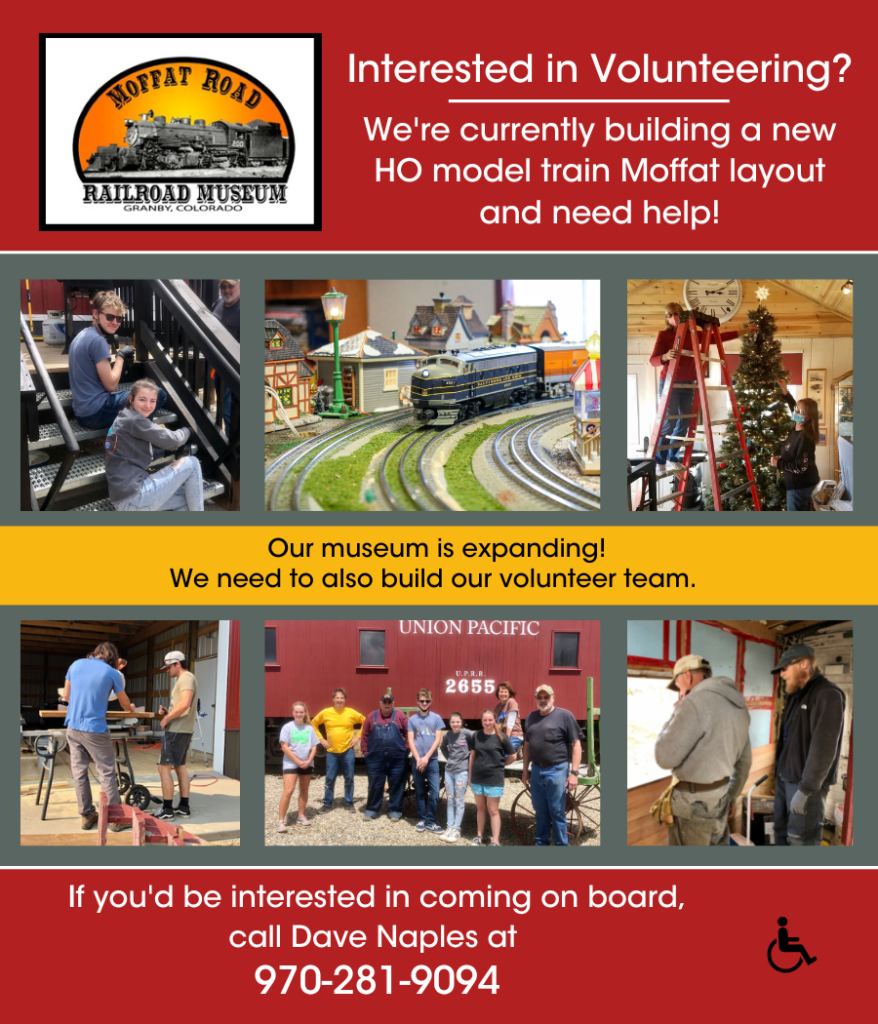 Are you creative, detail-oriented or good with mechanics?
We need 8-10 people to assist in creating the new HO scale Moffat Railroad model train layout that will be in the new addition. That includes those who are crafty to help with scenery building, model train builders, those handy with electrical wiring, carpenters… we can find a project for everyone! We expect this project to take about a year to complete.
Are you handy with tools?
We always need carpenters and painters to help with renovation work and gardeners to help with landscaping.
Do you love history?
We need Tour Guides to tell guests about the history of our railroad exhibit pieces during the summer months and the holiday season.
Become a Volunteer Today
We don't expect our Volunteers to commit to entire projects! We are happy to work around your schedule, as we want the project work to be enjoyable and fulfilling to you too. If you can help for a day or two, a vacation week, or throughout the year, we greatly appreciate your efforts.
To inquire about volunteering, please contact our Executive Director, Dave Naples, by texting or calling him at 970-281-9094 or emailing him at [email protected].