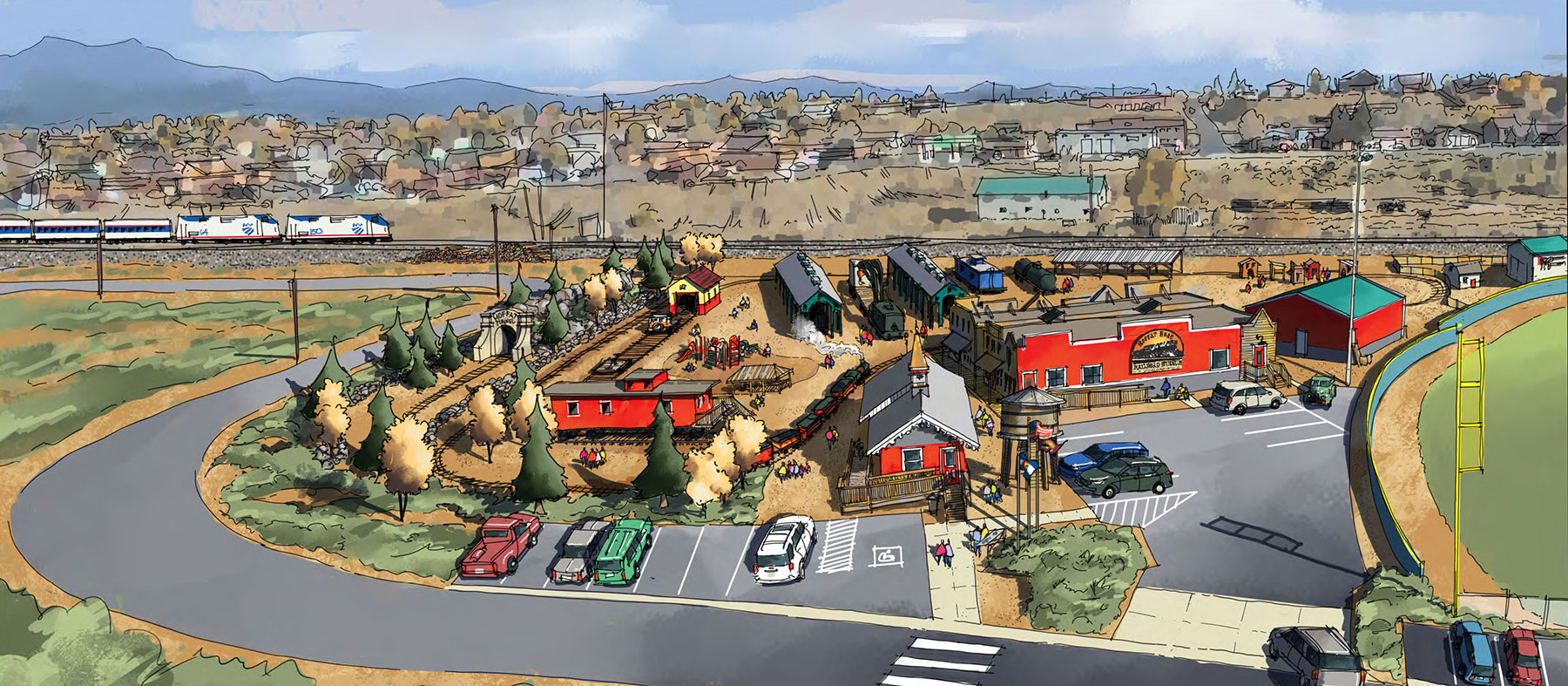 Projects
The Moffat Road Railroad Museum is working on several railroad equipment restoration projects that make up the Interpretive Center, as well as fully-restored projects including the Visitor Center. The museum currently has six pieces of railroad equipment located at the Railroad Interpretive Park that are in various stages of restoration.
Restoration projects are underway, so if anyone is interested in helping with any of the projects, they should contact Dave Naples at 970-509-9894. We need all the help we can get!!
1905 Coach
The 1905 Central Vermont Passenger Car was transported from Rhode Island and arrived at the Museum in June 2012. We are still working on the restoration; however, you may enter the empty car.
1906 Caboose
This rare, wooden caboose came to the Museum in January of 2021. This is the oldest and only remaining vintage 1906 Moffat caboose! Our plan is to restore it to its 1936 steel construction.
1913 Derrick
This rare piece of equipment is massive in size. It was used in the early 1900's – 1970's to handle the train wrecks in Grand County. We are restoring it to the original D&SL Railway #10300 appearance.
1915 Shed
Originally built by the Denver and Salt Lake Railroad around 1915, this railroad shed was in the yard at Hot Sulphur Springs before relocating to the Museum in 2011.
1922 Locomotive
The #8 West Side Lumber Co. steam locomotive arrived in October of 2021 and will be the centerpiece of a new exhibit featuring the logging and sawmill industry in the 20's & 30's.
1923 Caboose
The 1923 all wood, red UP caboose was the first piece of railroad equipment for the museum. The full restoration of this wooden CA-1 Class caboose was completed in May 2021.
Visitor Center
The historic Heritage Square Wedding Chapel, originally built by Magic Mountain for Disney, has been fully restored & is now our Museum's Visitor Center & Gift Shop.
Family Train Ride
Coming Soon! Our train, that can accommodate both children and adults, is currently being custom built. We hope to have it up and running in 2023! Tickets will be available for purchase inside the Visitor Center for $4 per person. 
Stay tuned for more info about the new family train ride!